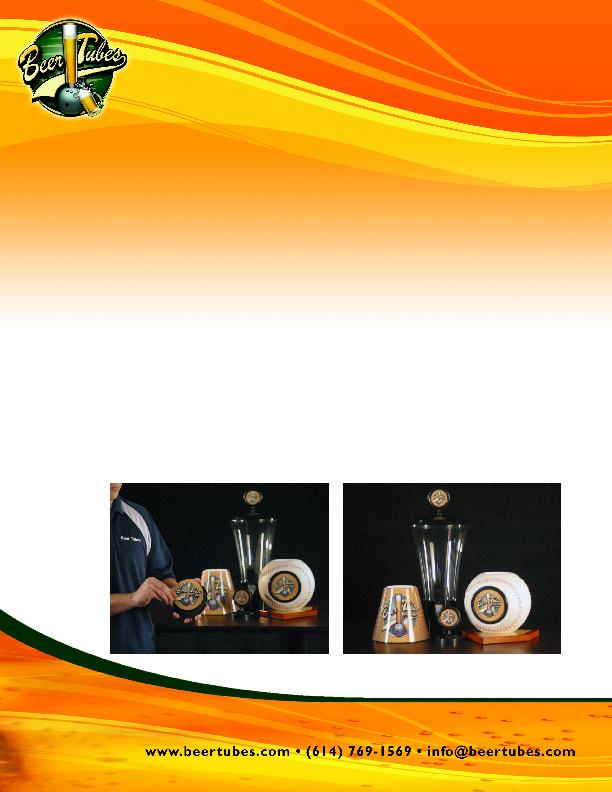 Customizing your Beer Tubes is a great way to extend your marketing and add even greater
value to your investment. Tubes with your logo are bound to show up in photos on social
media posts and will help guide friends of guests your way.
For most of the sports bases, a logo plate is used with a round sticker applied and attached to
the front of the base. Some sports bases (football and hockey helmets or footballs) do not use
the logo plate but have other options for branding.
For conic bases there are two options. One is to simply apply a logo sticker to the front of
base. The second is a full wrap that goes completely around the base.
Along with their own logos, many establishments include their website URL, Facebook
page, and even QR Codes into the design so guests can easily be guided to information
and promotions.
The Beer Tubes lid can be customized with a two-sided medallion lid for any style of tube
and the standard tap handle may also be branded.
Pricing for customization is based upon the number of branding locations and the quantity
ordered. Full color logos are included however there may be a charge for art and design services.
Blank logo plates and medallion lids may be ordered separately to customize your own Beer Tubes.